Put your property in the right hands, with Axiom's skilled, friendly, and qualified reroofing team.
Installations
Replace your worn out roof and protect your home with our first-rate reroofing services.
Repairs
Trust the Axiom team to fix up any leaks, damage, or general wear and tear on your roof.
Get a Quote For Your Project
An old and worn out roof can cause leaks and serious damage. It could even put your home at risk in rough storms. So while you might not look at your roof all that often, it's important not to overlook it.
From the first consultation to the final screw, we're committed to delivering the best possible protection for your home.
First we identify what needs fixing, and figure out the right approach for your home's style, location, and budget. Then our stress-free process starts. We take care of scaffolding, keep your home protected from the elements, and pay attention to every detail.
We're here to get your new roof sitting pretty as soon as possible.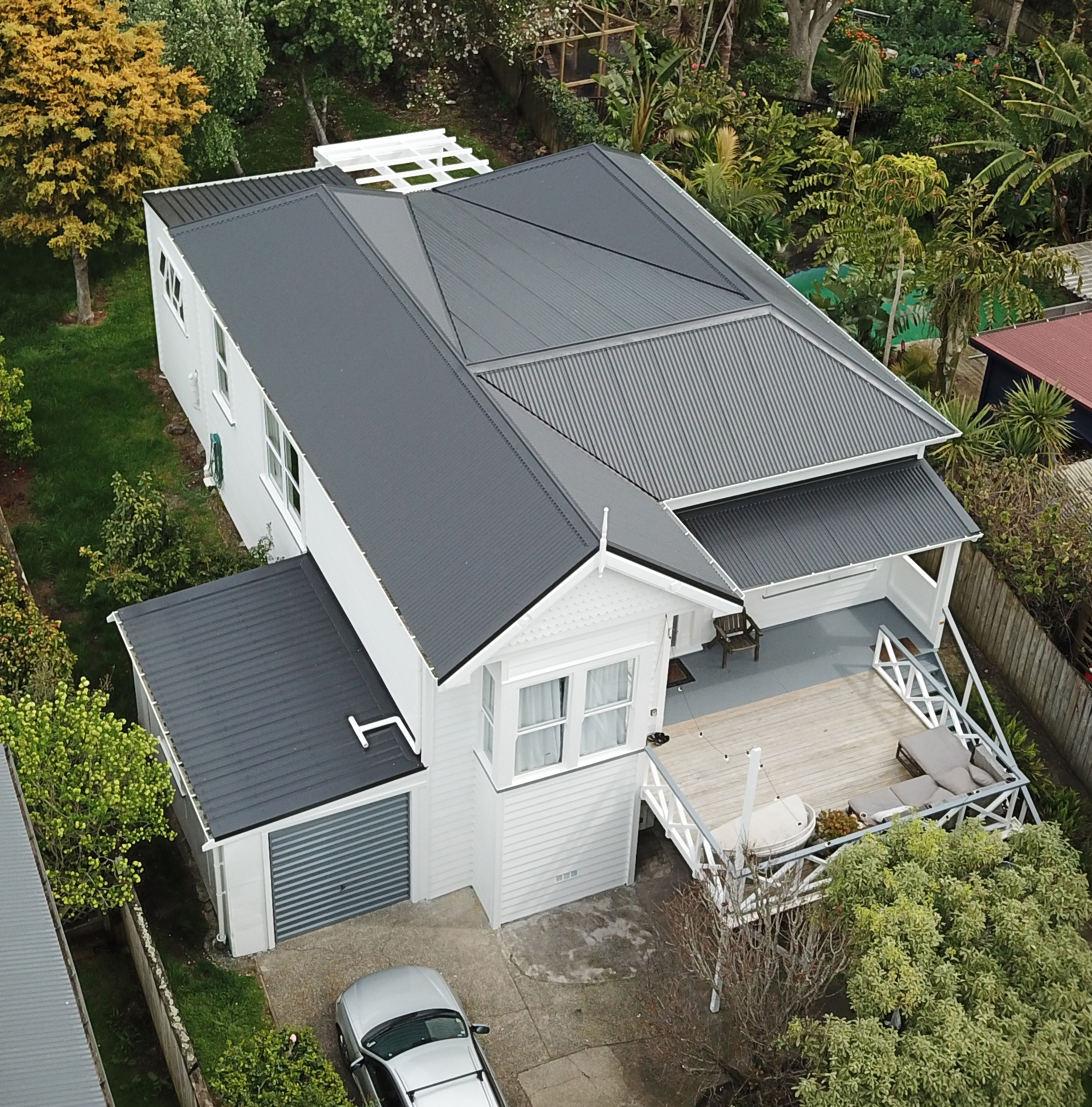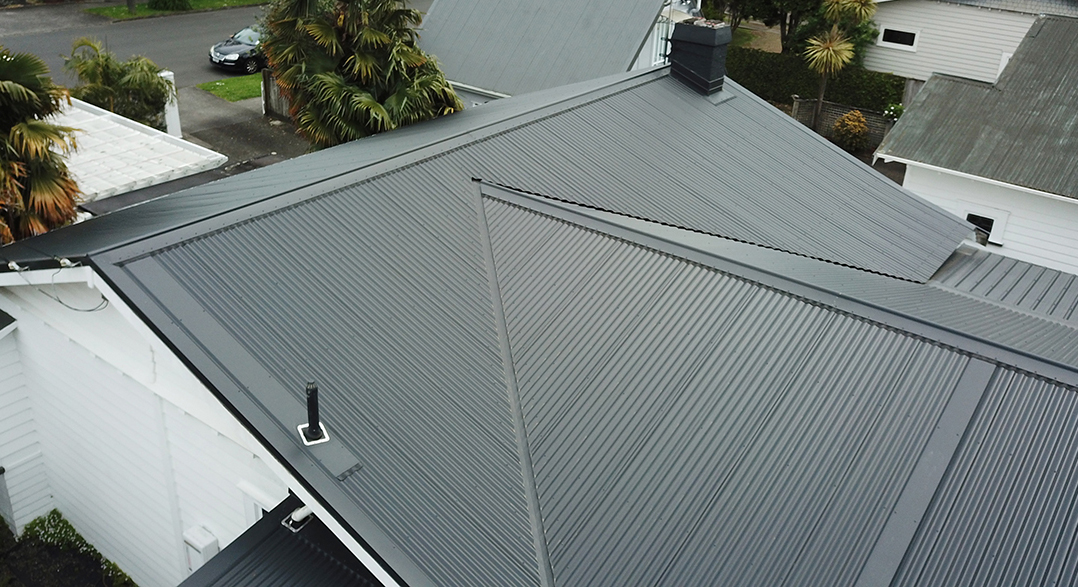 Your home may not always need an entire roof replacement. Whether it's a leak, a little wear and tear, or an unlucky brush with a tree branch, we've got your general roof repairs covered.
While we're up on your roof, we give it a good check up to make sure nothing else needs attention. Then we simply replace the damaged, worn out area, and leave it looking as good as new.
If your roof needs urgent attention following a storm, an accident, or some unexpected damage – give the Axiom team a call, and we'll get it sorted.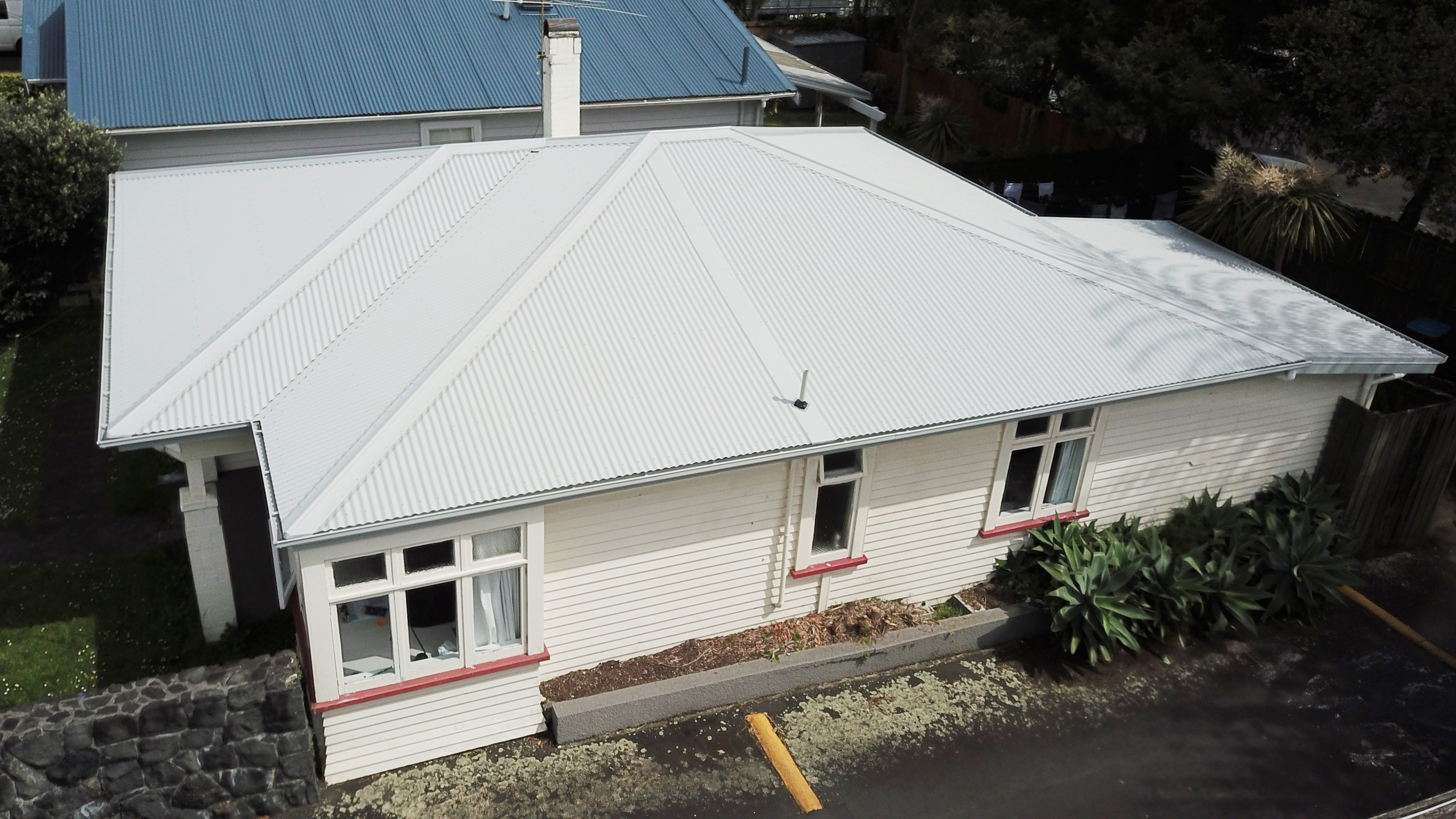 Edenvale Crescent
When reroofing this Auckland rental property, we took the opportunity to make sure its insulation met the new government standards.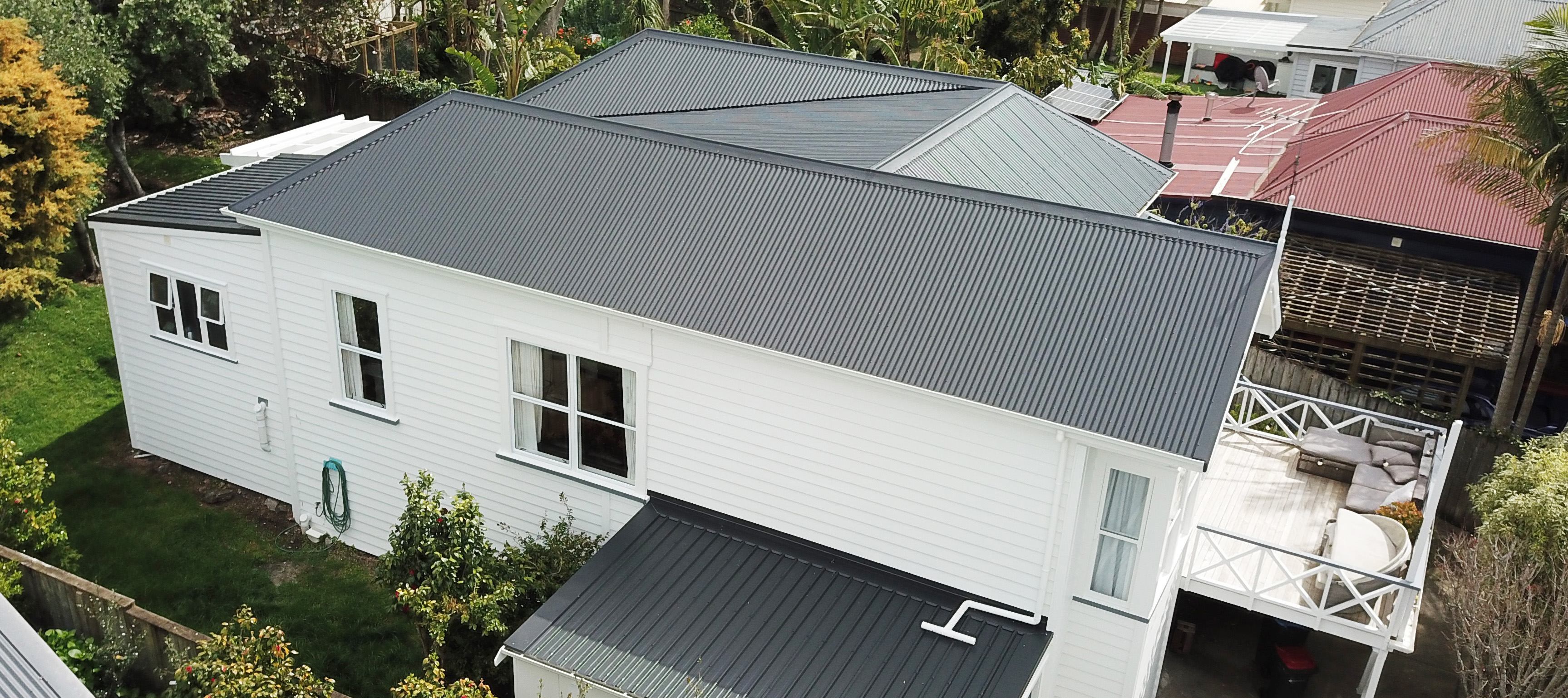 Reimers Avenue
Reroofing this 119-year-old villa was no mean feat. But we rose to the task, and left the grand property looking as good as new.