Explore some of Axiom's past work, and see our level of workmanship, skill, and dedication for yourself.
Installations
Replace your worn out roof and protect your home with our first-rate reroofing services.
Repairs
Trust the Axiom team to fix up any leaks, damage, or general wear and tear on your roof.
A group of university students were living in this rental property when the homeowner called us in to install a new roof. The Healthy Homes policy had recently come into play, with new guidelines around rental insulation. Once work got underway, we noticed the home's insulation needed an upgrade. So as well as replacing the roof and gutters, we topped up the insulation, too. Solving existing mould issues, and making sure the home complied with the Healthy Homes policy.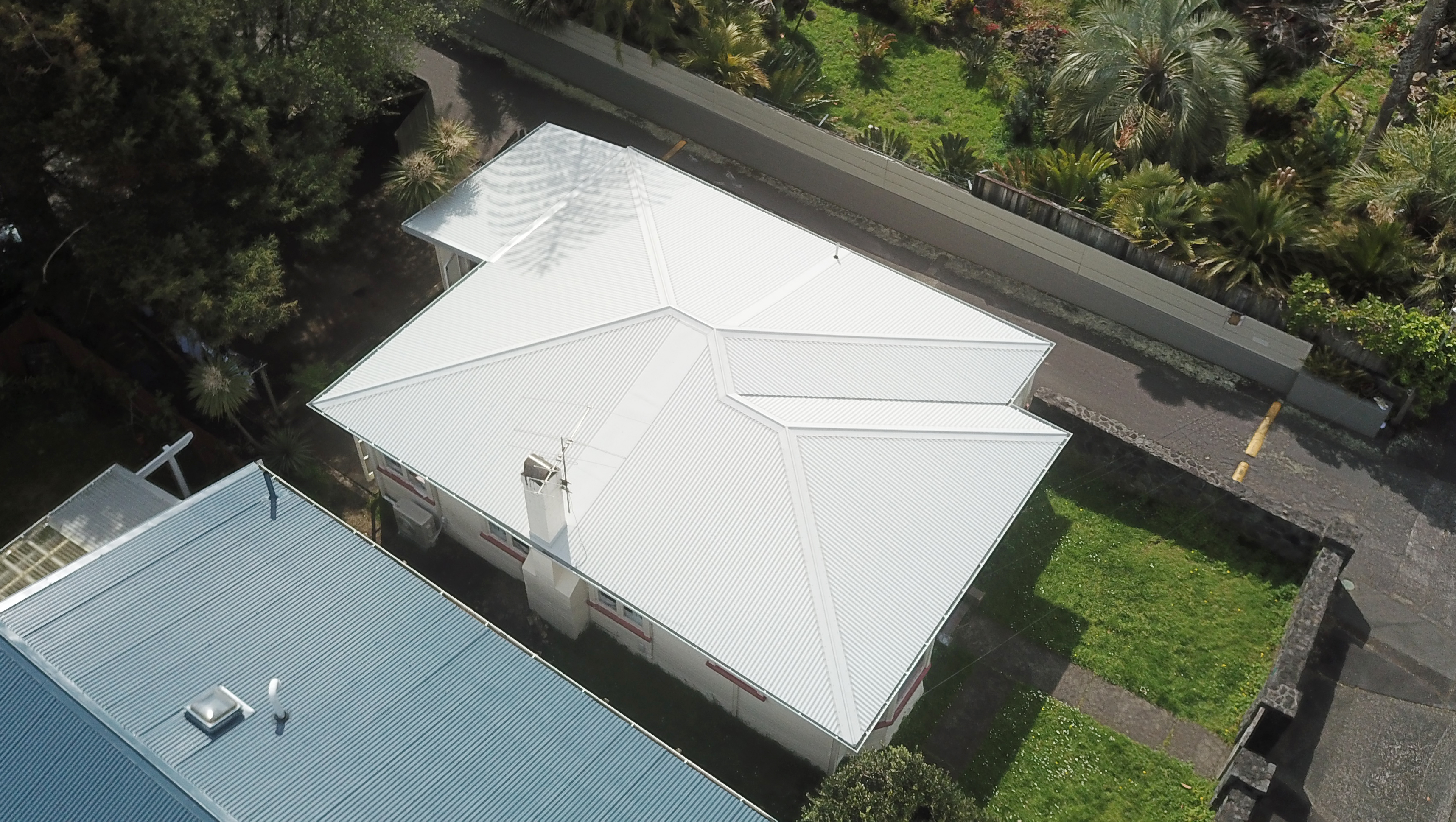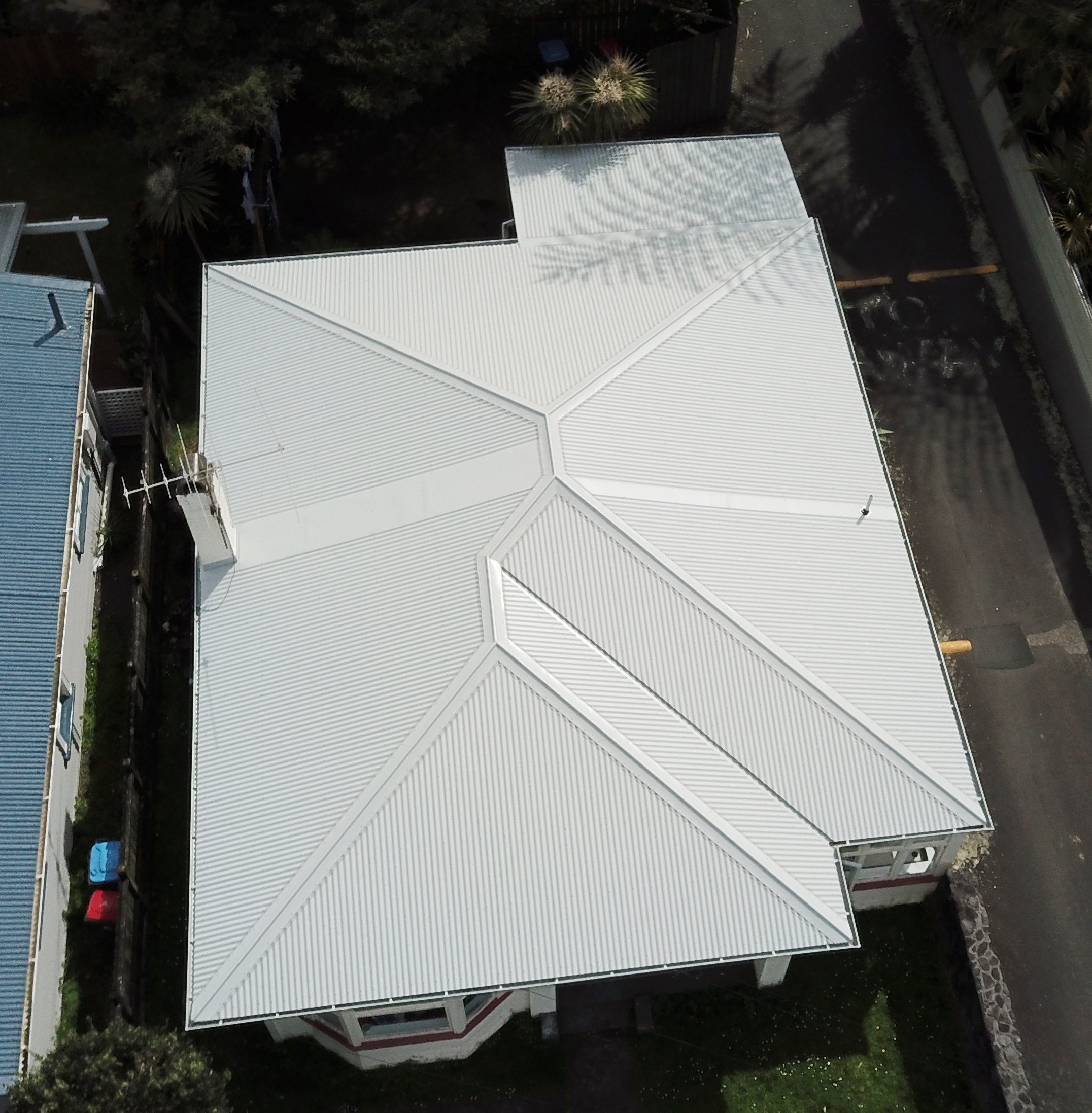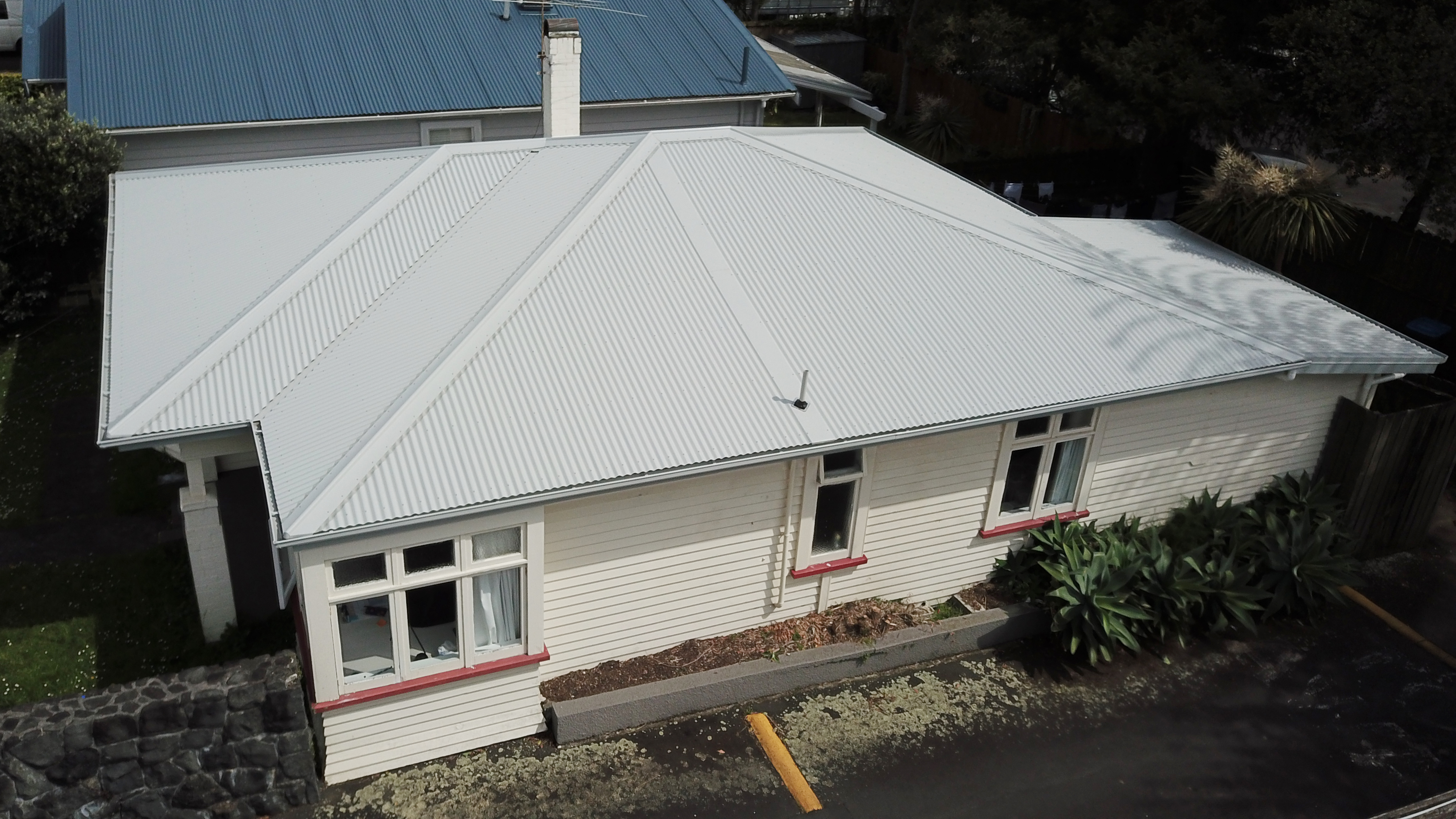 This roof replacement for a property management company was a smooth ride from beginning to end. We worked around the property's tenants – making sure they could stay at home and stay happy, with minimal disruption. We navigated the tricky shared driveway, making sure the neighbour had clear and easy access to their home throughout the job. We even painted the pipe vents and chimneys to match the new roof colour, leaving no detail untouched.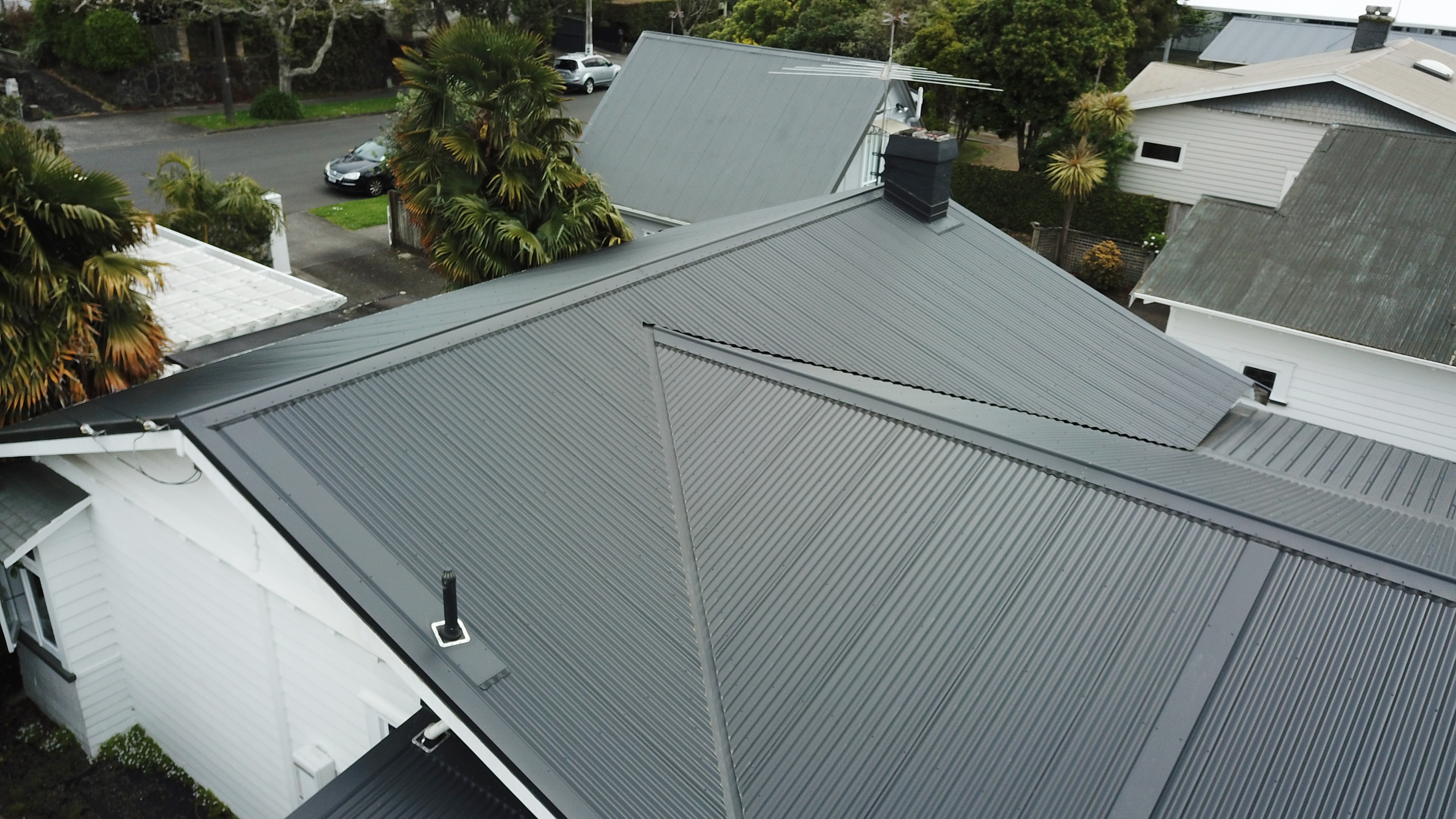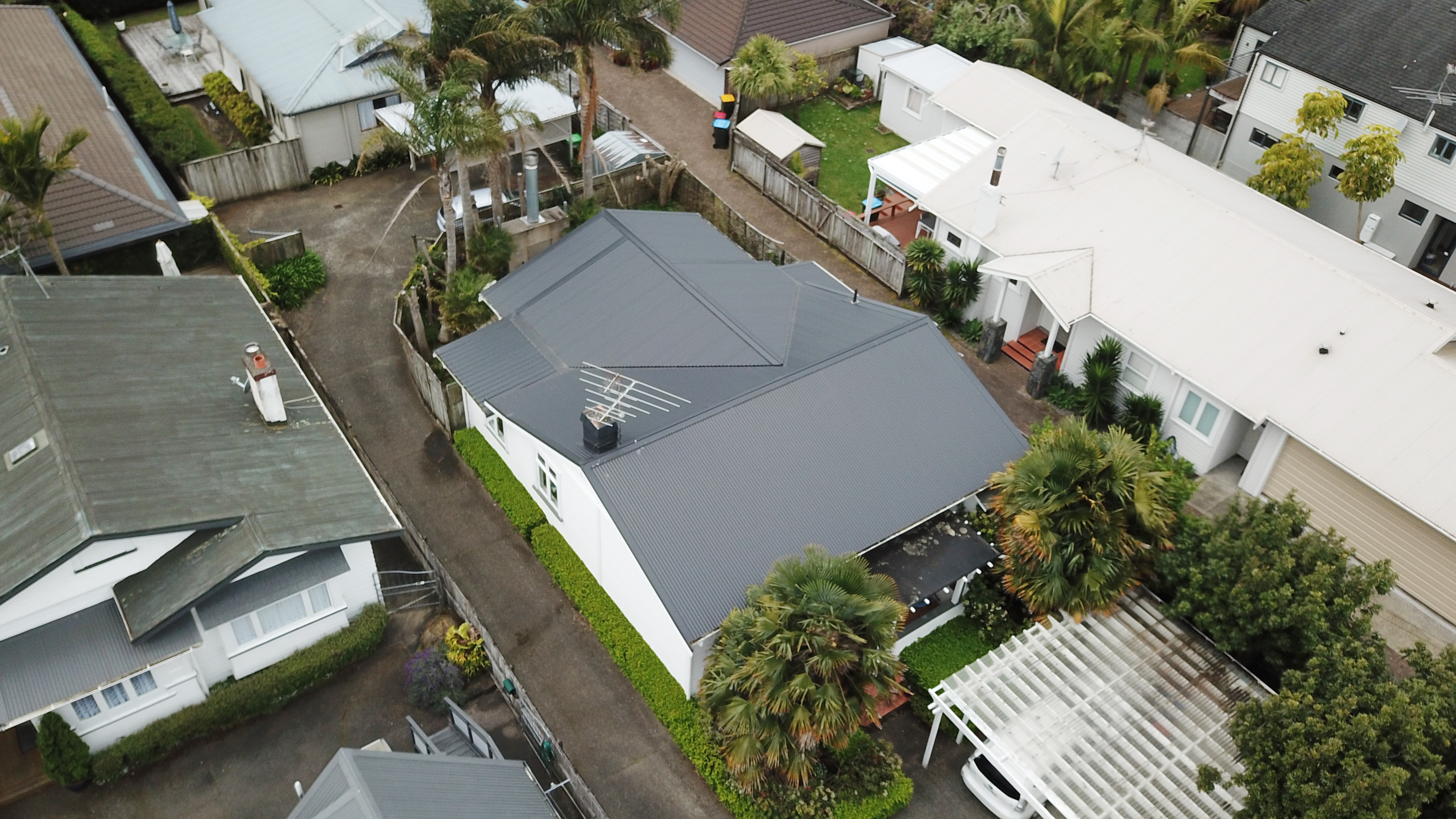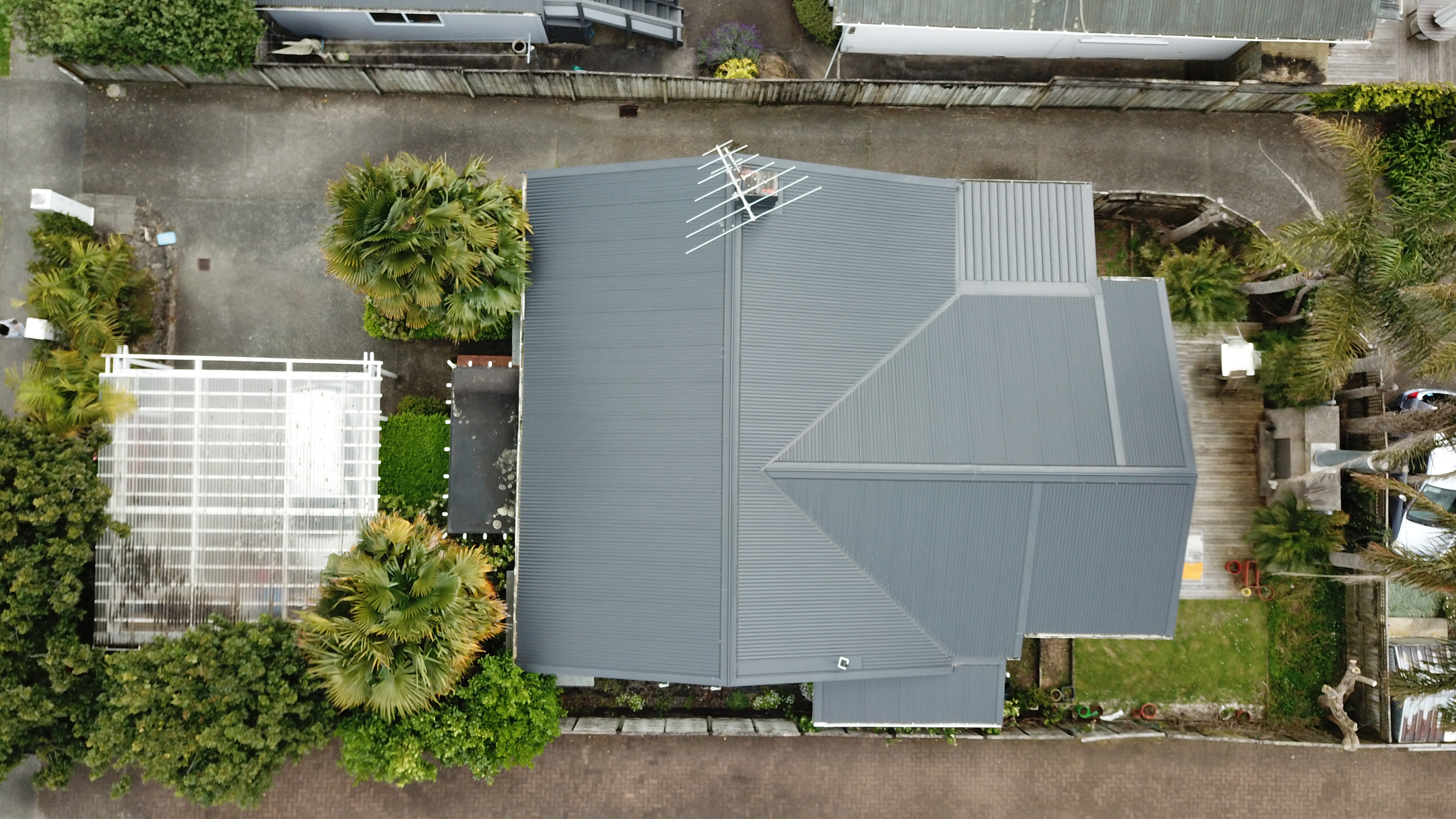 This 119-year-old Auckland villa needed a whole new roof and gutters, and we were the right team for the job. The project was hit with a number of days of heavy rain, which cut us off from working on site, and set us well behind schedule. But despite the wet weather, we got the job done as quickly as possible. And through it all, we kept up a great relationship with the homeowner – with many a coffee, biscuit, and afternoon chat throughout the project.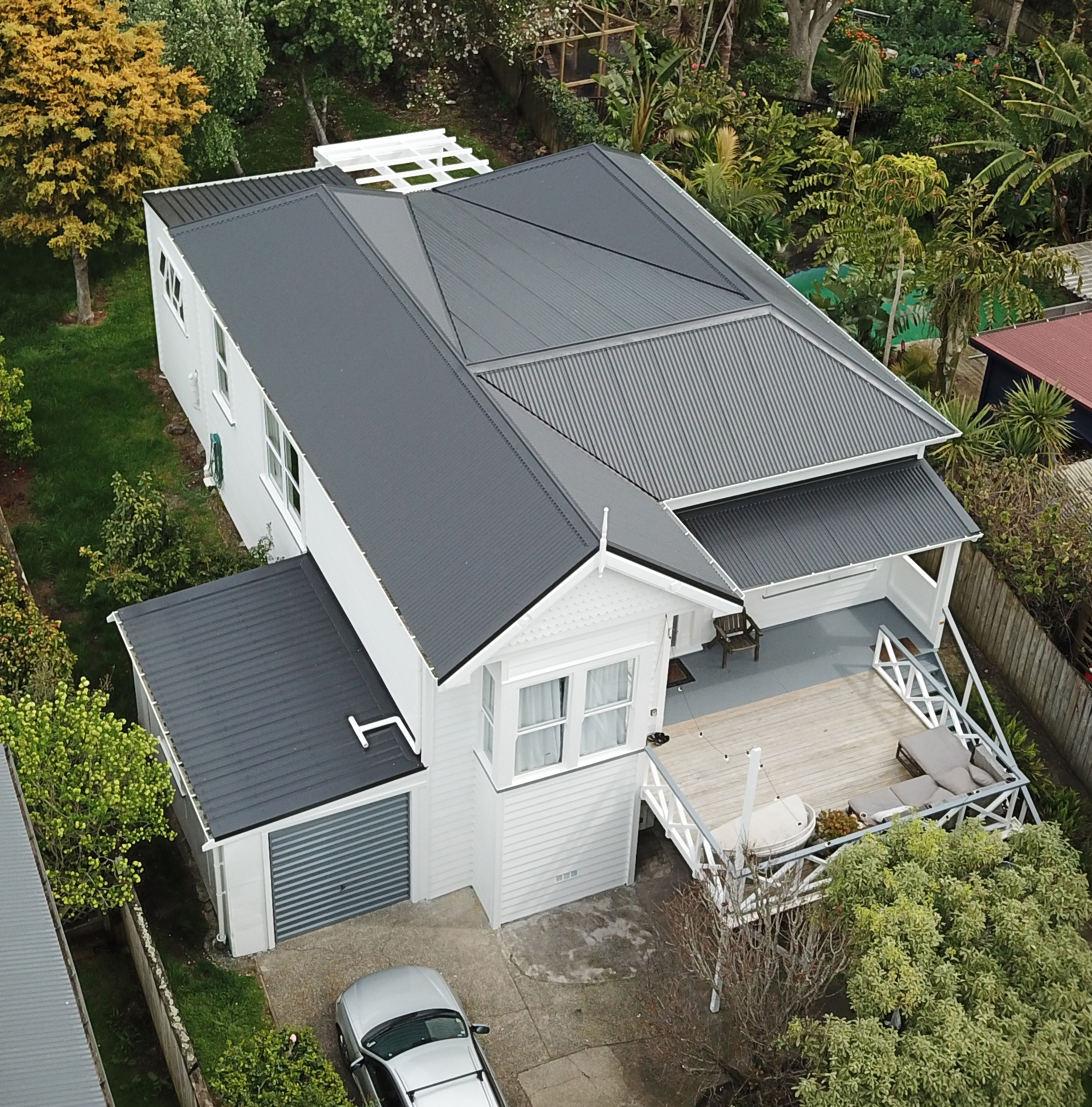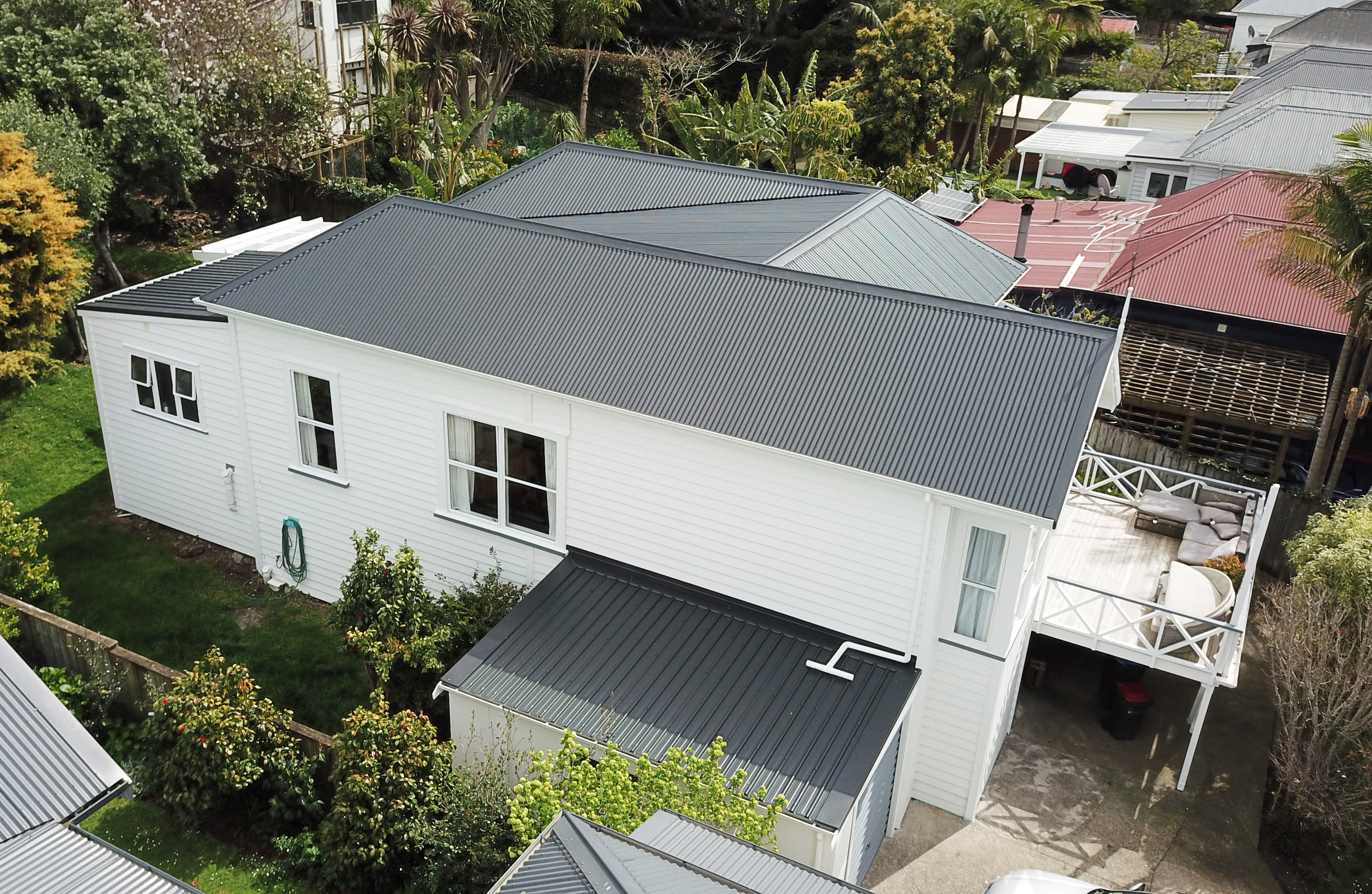 When we opened up the roof of this family home, we discovered evidence of a bad historic fire in the roof space. Plus, an incorrectly laid roof from decades earlier meant we had to remove not one, but two old roofs before we could install the new one. We sat down with the homeowner and explained the situation in detail. They got on board, and we got on with the work – replacing a large amount of fire-damaged timber, and stripping back both old roofing layers. Today, their roof is as good as new, both inside and out.